You can easily duplicate a survey in the web app. Simply, head over to your surveys and click on the survey you wish to duplicate.
On the Survey Settings page (Step 1), click on the 'Clone This Survey' button.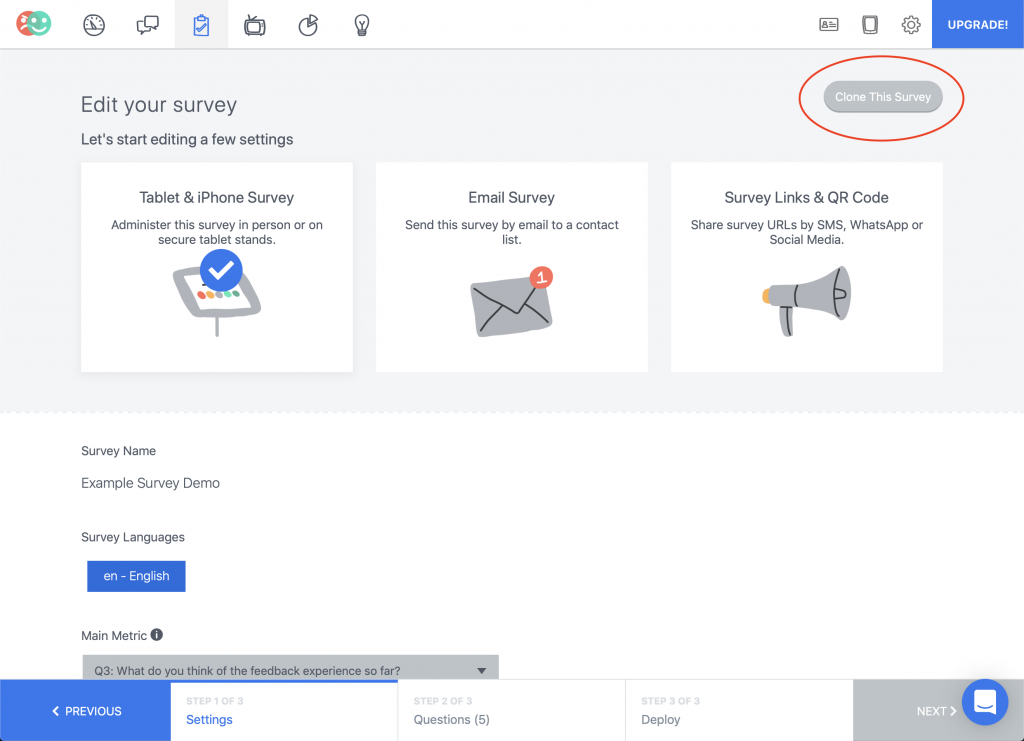 In the form field that appears, type in the name for your duplicated survey and click 'Clone'.

Your survey has now been duplicated and you can edit the questions if needed.